James A. Garfield Twentieth President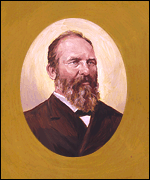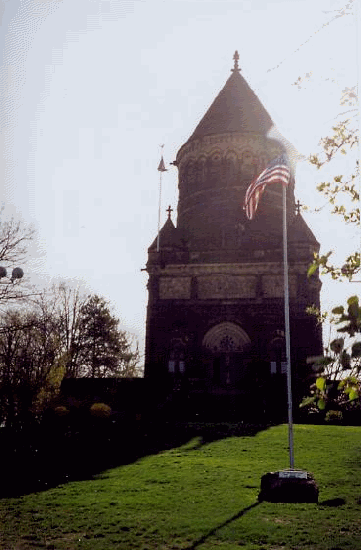 James Garfield Grave
| | | | | | |
| --- | --- | --- | --- | --- | --- |
| Name | Born | Died | Age | Buried At | Visit Done |
| | | | | Lake View Cemetery Cleveland, Oh | April 2003 (Easter Weekend) |
Presidents Garfield's grave is one of the bigger ones that I have seen and one that you can go to the top and see the Cleveland skyline. It is one AMAZING VIEW from the top. You can see the Cleveland Indians ballpark and Lake Erie. The steps are very small and steep. So just be careful when walking up or down those steps. When you enter the building they have the front page of the newspaper from when he was shot and when he died. After you see the newspapers and other things in the different cases, you will go straight and they have a statue of President Garfield standing. Off to the left are stairs to the Crypt and to the right is a area to buy postcards, books and other things. When you go down the stairs to the Crypt they have a case with different things from his funeral and other things. After coming down the stairs you can go straight to use the restrooms they offer or you can go to the left, and see the graves. When you first enter the Crypt, it is a creepy feeling see the coffins above ground. President Garfield coffin is cover with a United States Flag. Right behind President and Mrs. Garfield, are the urns of their only daughter and son-in-law. Over all I would rank President Garfield's grave as a must see because of the great view of Cleveland and see the coffins of the President and Mrs. Garfield. Also like President McKinley's grave there are a lot of steps but not as many.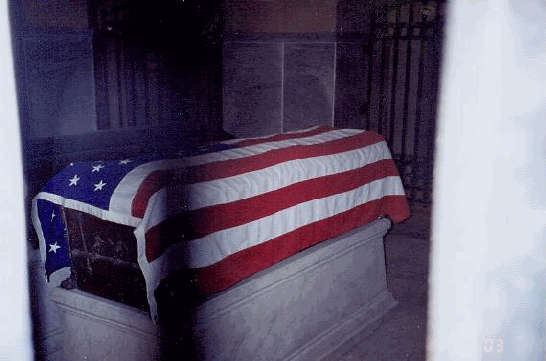 James Garfield Coffin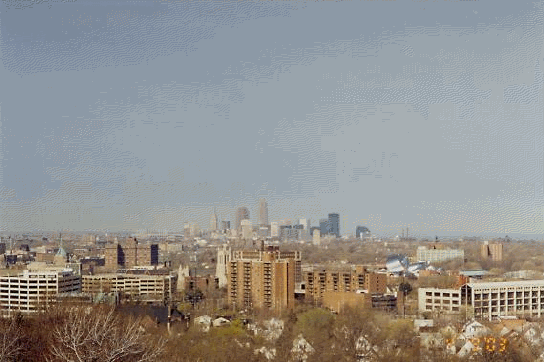 !!!!Amazing View From Top Of Garfield Monument!!!!
Facts About James Garfield:
His mother attended his inauguration
Garfield was the second president shot in office. Doctors tried to find the bullet with a metal detector invented by Alexander Graham Bell. But the device failed because Garfield was placed on a bed with metal springs, and no one thought to move him. He died on September 19, 1881
Garfield was our first left-handed president
Garfield was the last of seven presidents to be born in a log cabin
Garfield was the only president to have been a preacher
Nickname: Preacher President
Last Words: Swaim, can't you stop this---? Oh, Swaim
Cause of Death: Assassinated