Lyndon B. Johnson Thirty-Sixth President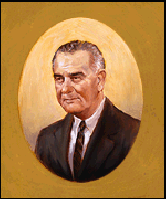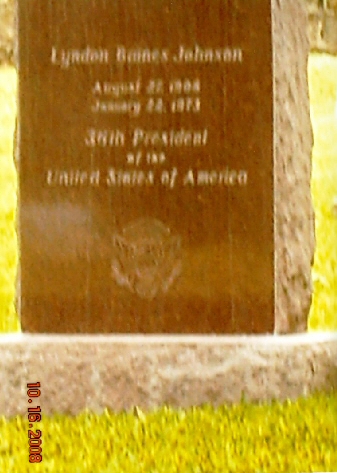 Lyndon B. Johnson grave
| | | | | | |
| --- | --- | --- | --- | --- | --- |
| Name | Born | Died | Age | Buried At | Visit Done |
| | | | | LBJ Ranch Johnson City,Tx | |
The LBJ Ranch is about 15 miles west of his boyhood home. On the ranch is his birthplace and the one room school house he went to. The cemetery he is in, is a private cemetery that the family still owns. For what would have been his 100th birthday in August of 2008, the National Park Service opened up the office he used. The park ranger that gave the tour of his office said that he liked to listen to elevator music. His office was not a very big office. The park ranger also said that the family leases out parts of the ranch and one of their grandsons still hunts on the ranch. Cattle still roam the ranch. They said that he bought the ranch home from a aunt. They also said on the tour that Mrs. Johnson bought a radio station in Austin with some money she got when a member of her family passed away. The stations call sign is LBJ. I believe they said shortly after he passed away they started to play rock music. His boyhood home was a very simple. That is where his political career started. He gave a speech on the front porch.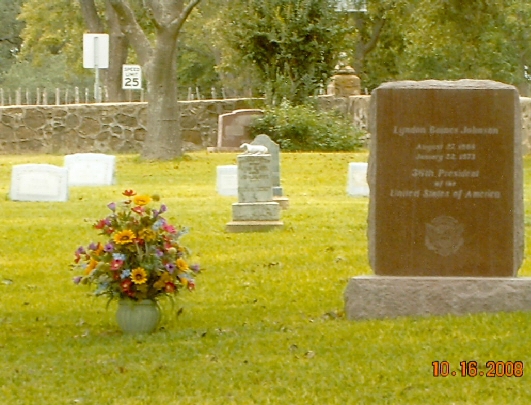 President and Mrs. Johnson gravesite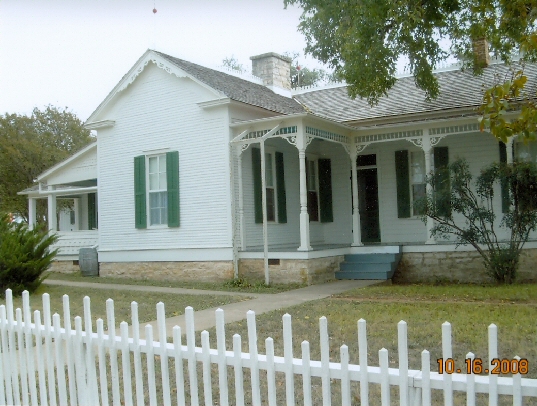 LBJ boyhood home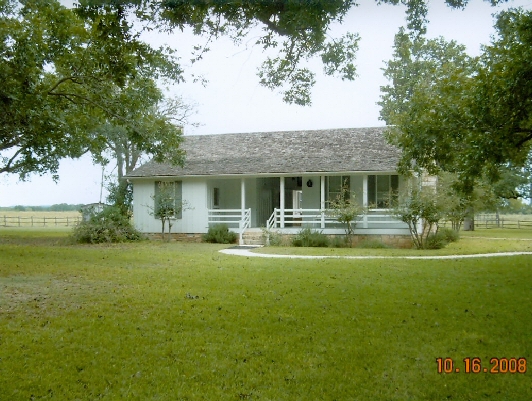 LBJ birthplace
Note:
Also served as the thirty-seventh Vice President to John F. Kennedy from January 20, 1961 to November 22, 1963. Click here to learn more about Lyndon B Johnson's Vice President bust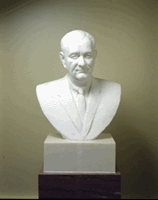 Facts About Lyndon B. Johnson:
Johnson was the only president to take the Oath of Office on an airplane from a woman
The Johnson family saved tons of money on monogramming items. Almost every family member's name was initialed LBJ- Lyndon Baines, Lady Bird, Lynda Bird, and Luci Baines
Lyndon B. Johnson was the youngest senate majority leader
Lyndon Johnson died one mile from the house he was born in
He rejected his official portrait painting, saying it was "the ugliest thing I ever saw"
Nickname: LBJ
Last Words: Send Mike immediately
Cause of Death: Heart failure