Martin Van Buren Eighth President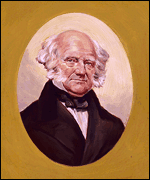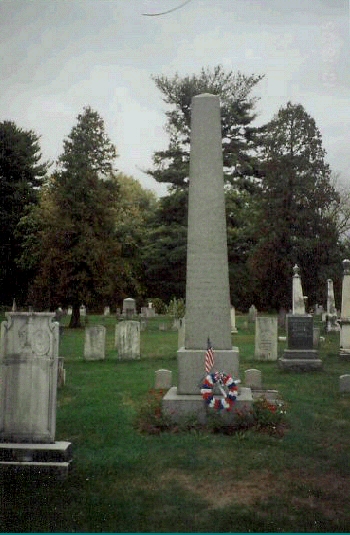 Martin Van Buren Grave
| | | | | | |
| --- | --- | --- | --- | --- | --- |
| Name | Born | Died | Age | Buried At | Visit Done |
| | | | | Kinderhook Cemetery Kinderhook, Ny | |
After all the problems I had with finding Vice President Clinton grave (to read story go to Vice President Clinton Page) and Vice President Morton grave (to read story go to Vice President Morton Page) I made it to President Van Buren in Kinderhook. After leaving Vice President Morton's grave, instead of following the directions I printed out, I saw the road that I thought I needed to get to Kinderhook. Well I got seriously lost. So like with Vice President Clinton and Vice President Morton I stopped and ask how to get to Kinderhook. Well again the few places I stopped the people had no clue on how to get to Kinderhook. I finally made it with the help of some people that didn't work at the places I stopped at. It was around 4 o'clock and I got to the Van Buren home right when it closed. With not having a clue on how to get to President Van Buren's grave the park ranger at the Van Buren home was very helpful in getting me to the grave. I was really in a hurry to get to the grave. The sun was going to set in about a hour and I had about a 30 min drive to my hotel outside of Albany. I think this was the fastest visit to a President's grave.
President Van Buren gave marker is really hard to read. There is a huge sign showing that he is buried there and his marker is really tall. There is no real parking lot and you can not take cars on the road leading to his grave. So you will need to park in the street.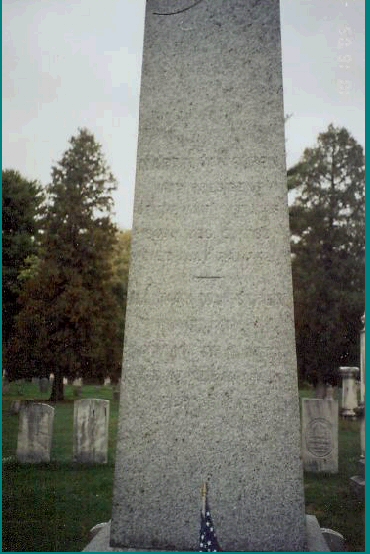 Close up on Martin Van Buren grave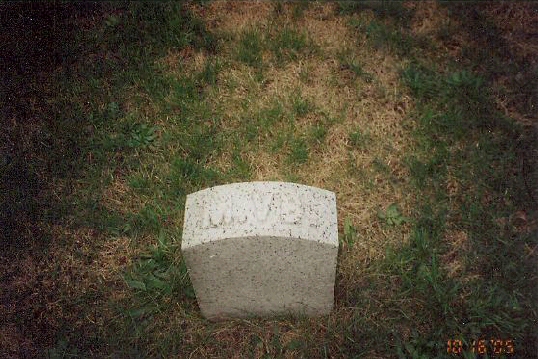 Foot marker of President Van Buren's grave
Note:
Martin Van Buren as served as the eighth Vice President to Andrew Jackson from 1833 to 1837. Click here to learn more about Martin Van Buren's Vice President bust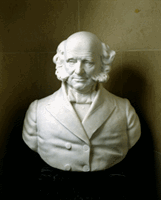 Facts About Martin Van Buren:
Van Buren was the first president born after the Declaration of Independence was signed. He was the first president born as a citizen of the U.S
Van Buren was the only incumbent President to run for re-election without a vice-presidential running-mate
Van Buren made three unsuccessful bids for reelection
His autobiography does not mention his wife once
Van Buren took $100,000, the sum of his salary as president over four years, in a lump sum at the end of his term
When he was Vice President, he presided over the Senate with loaded pistols
Nickname: the Little Magician
Last Words: There is but one reliance.
Cause of Death: Asthmatic suffocation

Martin Van Buren National Historic Site